For my youngest son's first birthday last year, we did a Toy Story themed party, but for his second birthday we are going to be doing Mickey Mouse.  He LOVES Mickey Mouse and Donald Duck.  He watches Mickey Mouse Club House all day every day on multiple TV's.
I know I am going to be making a lot of his birthday decorations, but I probably won't go all out like I did for his first birthday, since we will have moved less than a month before this in to temporary housing for 6 months and most of my belongings will be in storage.  I still want that cute Mickey Mouse party though that I envision in my head.  So of course I am now searching for where I can find all the things I want that I won't be able to make due to the limited space I will be in for awhile.  I have found some cute ideas out there, and I think that it will actually end up saving me time and money to just purchase several of these things instead of making all of it, but some of these ideas are so cute and I think won't be too hard to make.  So here is what I am thinking:
Official Theme Name – Oh "Two"dles Birthday Party (don't you love it!)
Mickey Mouse Wands – Because Carson LOVES sticks and things he can wave around!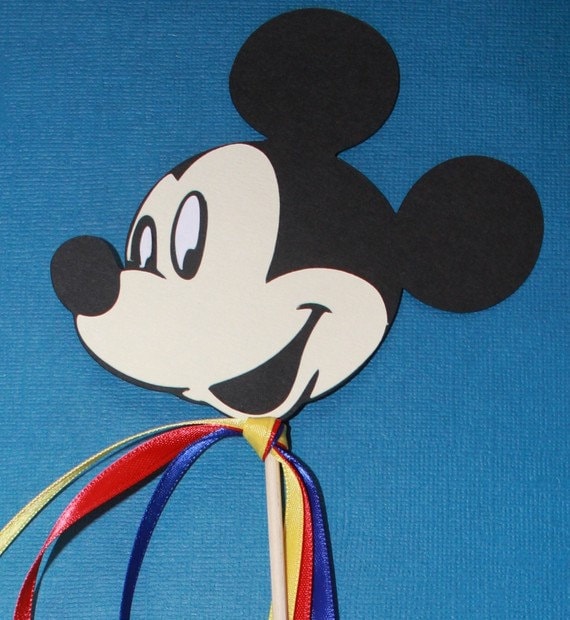 Mickey Mouse Banner – Boy will this save me a bunch of time!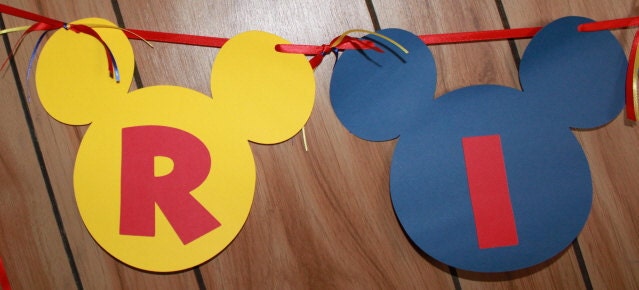 A Bowl Full of Ears – Say Cheers!
Cupcake Toppers:
More Cupcake Toppers
Centerpieces – These look easy enough to make and super cute
Sources: